Finally Call for Korean Government Scholarship from the Embassy of Korea for International students is open now. Applications are welcome to apply for the Korean Government Scholarship 2020 For Foreign Students. This is fully Funded scholarship in Korea.
Study in Korea for international students! Korean Scholarship is for Master & PhD degree. Scholarship is available in Humanities, Cultural Arts, Global Korean Studies, Social Studies.

The Center for Korean Scholarship for International Students is, under the Ministry of Education, operates the Graduate School of Korean Studies. Korea Scholarships for all international students is a valuable opportunity for talented foreign students to study in Korea.
Korean Government Scholarship Embassy Track 2020 Details
Course Program: Humanities, Culture & Arts, Korean Studies, Social Sciences.
Host Country: Korea
Degree: Masters & PhD
Benefits: Fully Funded
Available Fields
Korean language courses specifically designed for academic purposes are provided free of charge. Masters& PhD & Non-research degree program is available for Foreign students in Korea for International Scholarship.
Humanities
Korean History, Diplomatics, and Bibliography, PhilosophyKorean Linguistics·Korean Literature
Culture and Arts
Anthropology, Folklore, Religious Studies, Musicology, Art History, Cultural Informatics, Human Geography
Social Sciences
Political Science, Sociology, Education
Financial Benefits
Korea university scholarship for international students 2020 is a Fully Funded Scholarship in South Korea for all the international Students.The Following Expenses will be covered by the Korean Government.
Tuition fees are fully waived for all international students.
Monthly stipend of 500,000KRW (for master's degree students) or 750,000KRW (for doctoral degree students) is provided for a year, renewable upon evaluation.
Opportunities for division assistants, dormitory assistants and research assistants are available.
Eligibility Criteria
Applicants must meet one of the following conditions:
Both the applicant and his/her parents are foreign nationals.
Applicants who satisfy the above qualification in relation to their nationality must hold a bachelor's degree For Masters admission and for PhD must hold a Masters degree.
Applicants provide a TOPIK score certificate of level 4 or above, which is valid as of the application deadline. Without an above TOPIK certificate, applicants take a phone interview and are considered to have the Korean language.
Required Documents
Passport page copy
Transcript
Motivational Letter
2 Recommendation Letter
Passport Size Photos
Research Plan
An abstract of the master's degree thesis written in Korean (For PhD degree only)
Score certificate of TOPIK (If applicable)
The completed online application form should be printed out, signed at the bottom and submitted with other required documents via postal service or in person.
Application Fee: 50,000KRW (or 50USD) and submit on below account:

How To Apply For Korean Government Scholarship Embassy Track 2019
The completed online application form should be printed out, signed at the bottom and submitted with other required documents via
postal service or in person. The application form for fall semester will open in March 2020.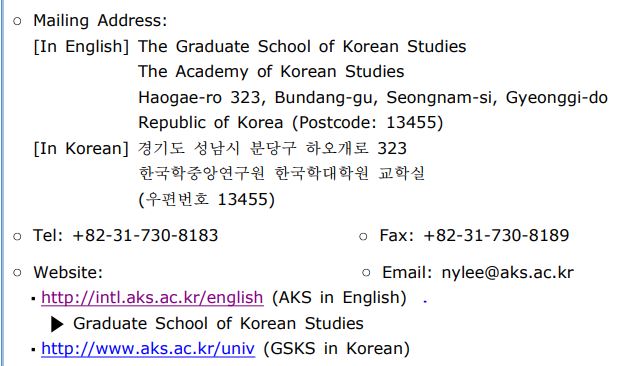 For more information, please visit
HERE
Deadline for fall semester:
Early April in 2020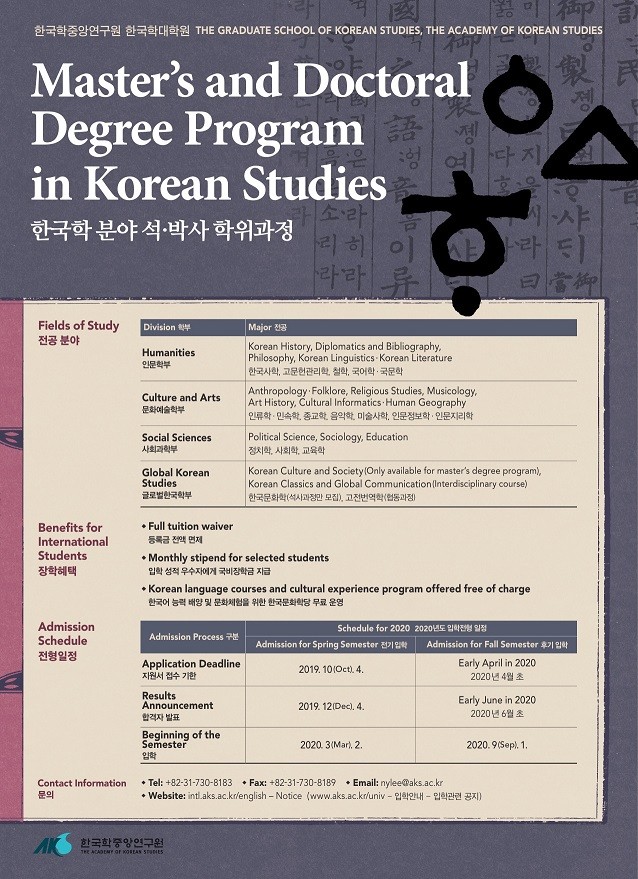 Hết hạn
3,485 người xem