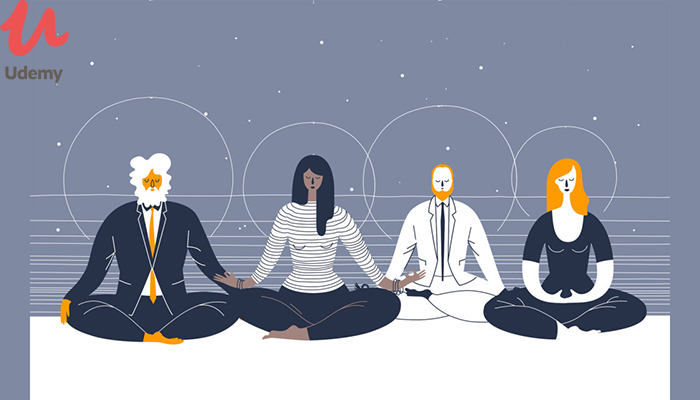 Meditation Start-up Course
Learn the correct way of installing the habit of a meditation practice into your lifestyle.
What you'll learn
The conventional and ultimate benefits of a meditation practice

The correct meditation posture

Timing, when and how long to do a meditation session

The objects for attention used in meditation

The Stages of Meditation

The Perfect Inner & Outer Environment for Meditation Practice
Requirements
Willing to learn the first steps to take in a meditation practice

Interested in meditation practice that works, and gets you the results you need at work and in your life

Willing to make the practice of meditation part of your lifestyle
Description
You will learn powerful skills in ancient meditation techniques that help us solve problems, sharpen the mind, and find calm in difficult situations.
This is a crash course in teaching you how to start a daily and correct meditation practice which will help you in your work and in life. This Course is a must for anyone who wishes to practice meditation effectively.
Topics for the free course include:
a description of all of the different types of meditation,

conditions of the environment conducive to meditation,

the parts of a meditation practice,

the preliminaries to undertake prior to meditating,

the eight-point meditation posture,

A selection of meditations for understanding what makes success happen.
This is primarily a practice-oriented class that is centered on actually sitting down and trying to focus the mind. So we will be practicing actual meditation training, both in and out of the class.
Who this course is for:
Anyone who wants to establish a daily habit of a meditation practice

Beginners and medium practitioners of meditation

People that work in a high-demand environment, who needs to have a sharp and clear mind to make the correct decisions

Students, Managers, Executives, Social Workers, Service-industry worker, Team-leaders, parents
39 người xem