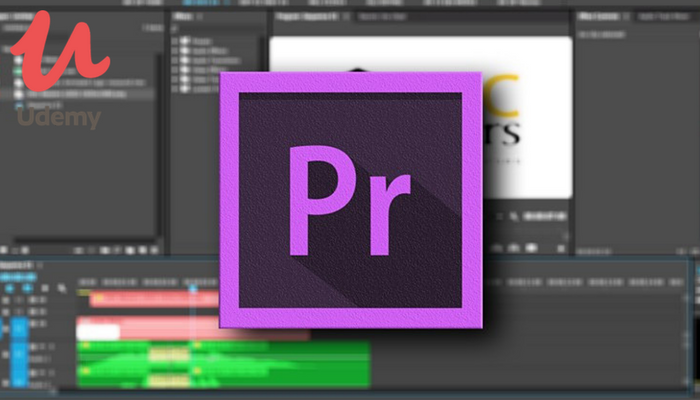 Udemy is a global marketplace for learning and teaching online where students are mastering new skills and achieving their goals by learning from an extensive library of over 55,000 courses taught by expert instructors.
Course: Learn How to Use Premiere Pro CC - For Beginners
New to Premiere Pro? No problem. Learn to create amazing videos in under 1 hour! Brought to you by Motion Array.
Self-Paced
What Will I Learn?
Set up a Premiere Pro Project;

Import and Organize Video Footage;

Understand the basic interface of Premiere Pro's workspaces;

Execute basic editing tasks;

Work with effects and transitions;

Create titles and graphics;

Edit the colour of your footage;

Edit the quality of your audio;

Export your video.
Requirements
No prerequisites for this course. As long as you have a computer and Adobe Premiere Pro, you're in the right place!
Description
This course is designed to teach you the basics of Premiere Pro quickly and easily. We're going to go through everything you need to create an amazing video including:
Learning the Software Interface;

Importing Footage;

Adding Basic Effects And Adjustments;

Manipulating Your Footage;

Adding Titles And Graphics;

Making Audio Adjustments;

Color Correcting Your Footage;

How To Review And Export Your Finished Work.
By the end of this course, you should be comfortable to create an entire video on your own! We hope you enjoy taking this course with us!
Who is the target audience?
Anyone who wants to learn to edit videos using Premiere Pro.
Please go to the course's link on Udemy for further detailed information and enrollment: Learn How to Use Premiere Pro CC - For Beginners.
3,257 người xem