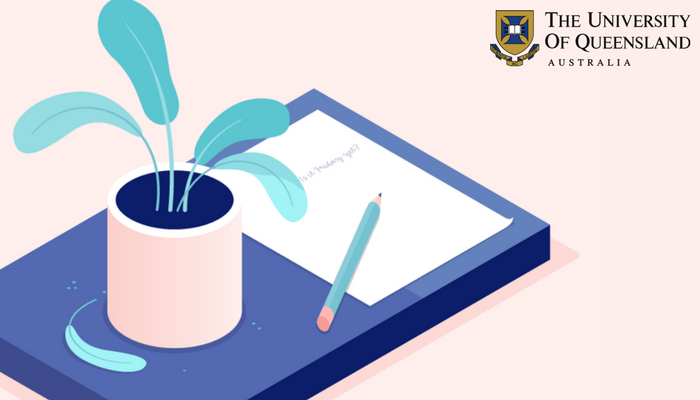 The University of Queensland (UQ) is one of Australia's leading research and teaching institutions. We strive for excellence through the creation, preservation, transfer and application of knowledge. For more than a century, we have educated and worked with outstanding people to deliver knowledge leadership for a better world.
Course: English Grammar and Style
Learn key concepts and strategies in grammar and style to help enhance your writing and confidently respond to the demand of high levels of literacy in the 21st century.
Self-Paced
About this course
With the rise of social media and the Internet, many people are writing more today for different mediums than ever before. We'll present materials that cover grammatical principles, word usage, writing style, sentence and paragraph structure, and punctuation. We'll introduce you to some marvellous resources that we have annotated for your guidance. We'll show you video clips of interviews conducted with distinguished grammarians, challenge you with quizzes and writing activities that will give you strategies to help you to build skills that will enhance the quality of your writing, and invite you to participate in discussions and assess the work of your peers.
Length: 8 weeks;

Effort: 4 hours per week;

Price: FREE;

Level: Introductory;

Language: English;

Institution: UQx;

Subject: Humanities;

Video Transcript: English.
What you'll learn
How to reliably identify the roles and relationships of words in a sentence;

Mastery of grammatical concepts and syntactical strategies;

How to apply this knowledge to produce coherent, economical, and compelling writing;

Skills in critiquing and editing your own and others' writing.
Please go to the course link on edX for further detailed information and enrollment: English Grammar and Style.
2,353 người xem