HBS HR is a reputable recruiting company and since our establishment 3 years ago, we have spreaded out our reputation and professionalism through many schools in Asian countries including China, Cambodia, Thailand, Malaysia, Vietnam and Myanmar

We can proudly say that we have helped a lot of generations of students get successful both in work and life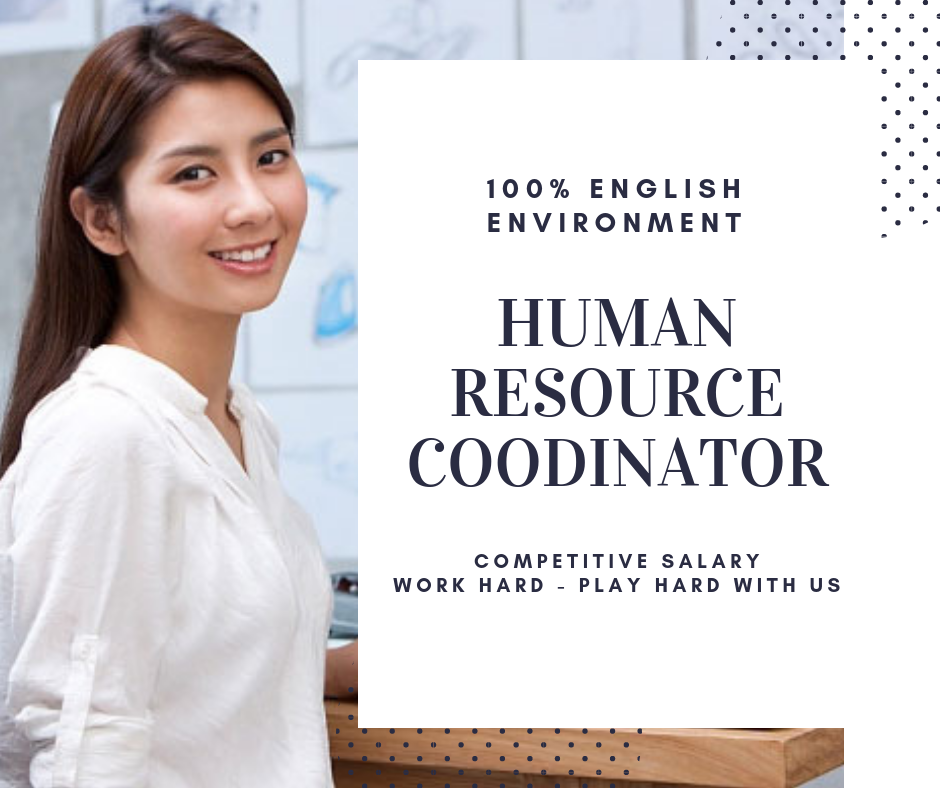 Who are we?

HBS HR is a reputable recruiting company and since our establishment 3 years ago, we have spreaded out our reputation and professionalism through many schools in Asian countries including China, Cambodia, Thailand, Malaysia, Vietnam and Myanmar
We can proudly say that we have helped a lot of generations of students get successful both in work and life
Who are we looking for?
We are looking for Human Resource Coordinators. No matter what your background is, as long as you have a willingness to learn, you are serious enough to contribute to the development of the company and more importantly, you are strive to success. YOU'RE WELCOME to join our team
As a Human Resource Coordinator, your duties include
Spread out company Job Descriptions on foreign websites for Native Speakers and expats
Review CV/Resume from native speaker teacher, filter CVs to choose qualified candidates
Sending out professional email inviting native speaker candidates to book interview with our company
Working closely with Relationship Manager, doing company report
Working schedule
Option #1: Mon - Friday: 8:30 am - 5:00 pm, Saturday: 8:30 am - 4:00 pm
Option #2: Mon - Friday: 1:00 pm - 9:00 pm, Saturday: 1:00 pm - 4:00 pm
You can sign up for the shift which suits your schedule, either morning, afternoon or evening
Salary and benefits
Salary: 5,000,000 - 6,000,000/month
Bonus on top depending on performance
Improve your English skill everyday
Working in aircon room with a team full of young and talented and enthusiastic people
Training program provided
Participate in company's event every Saturday afternoon: Barbecue, picnic on beach, company trip
If you want to learn new skill, improve your English skills, especially in writing, listening and speaking and make easy money, don't hesitate to send your CV to the email address: [email protected] with subject: [StepByStep-1218] Human Resources Coodinator - Full Name
(*) Note: Please indicate YBOX.VN as the source of recruitment news in your cover letter. Only shortlisted candidates will be contacted.
---
Hợp Tác Cùng YBOX.VN Trong Tuyển Dụng, Truyền Thông Miễn Phí - Trả Phí Theo Yêu Cầu tại http://bit.ly/YBOX-Partnership
48 người xem