HVGP (HEINEKEN Vietnam Graduate Program) is a management trainee programme of HEINEKEN Vietnam Brewery Limited. The programme is launched every year to look for talented and enthusiastic young people to join our family. Together, we will break through all the limits you have never expected.
1. OVERVIEW
Discover the HEINEKEN VIETNAM World of Supply Chain

Supply Chain is a wide ranging function, covering everything from sourcing high quality raw materials, to the transformation of the raw materials into the finished products, to the distribution of the products.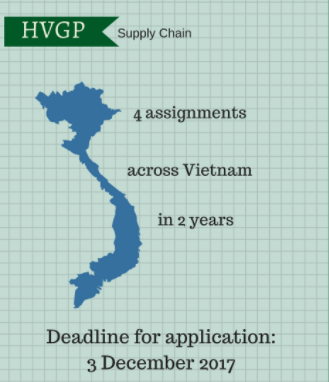 As a Supply Chain graduate you can be involved in all of the elements of the chain; by taking part in our continuous improvement processes, challenging projects to develop new products from a technological perspective. Supply Chain covers a wide range of processes ranging from brewing, quality control and assurance, packaging and technical services; it is for this reason that, in order to be eligible for this function, you need to have a science or engineering background.

It should come as no surprise that the most important ingredient in our beer is the passion with which our brewers produce the beers, loved across the globe. From day one, you as a graduate will be exposed to HEINEKEN VIETNAM's proud tradition as a brewer in all that you do.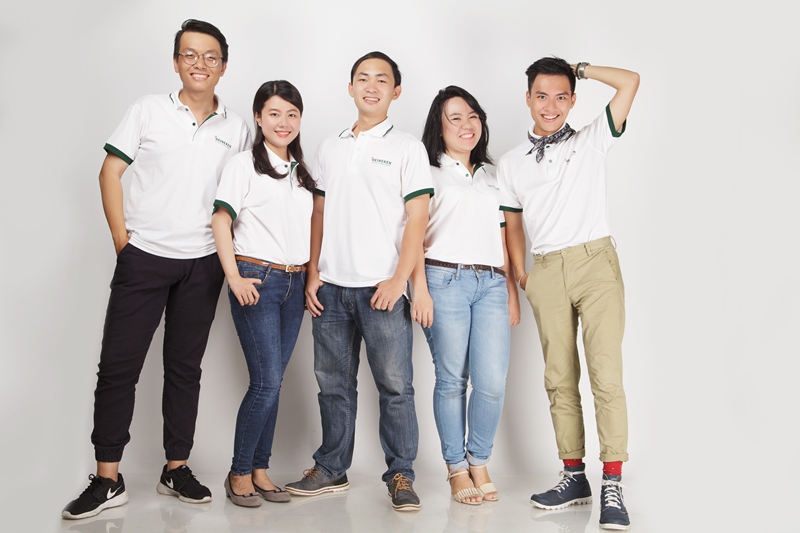 Discover the HEINEKEN VIETNAM World of Commerce

We are a business that is passionate about our brands and the two functions which are at the forefront of taking our brands to the market are Sales and Marketing. Although our operating companies drive their own sales and marketing strategies and activities, we have central teams who ensure we have a clear strategy for local growth of brands; they create the direction so that plans can be developed ensuring that these brands work effectively across all local cultures.

Our Marketing responsibilities include:
• Managing and building brands with clear consumer insight;
• Driving product development;
• Developing innovations;
• Allocating and managing budgets by brand;
• Maximizing returns on investment.

Our Sales responsibilities include:
• Developing (international) sales strategies;
• Channels and techniques;
• Servicing all types of accounts;
Providing customers with high quality service levels.
Discover the HEINEKEN VIETNAM World of Finance

As a graduate you will experience first-hand the wide range of departments within our Finance function such as:
Business Control

Accounting and Reporting

Process & Control Improvement

Tax and Treasury

Audit
Finance makes important contributions to the HEINEKEN VIETNAM business through costing, pricing & market evaluations, three year planning and reviews supporting the corporate development strategy. You will be involved in key business decisions on a daily basis and your experiences within the Finance function will expose you to decision-making at all levels.
Discover the HEINEKEN VIETNAM World of HR

As a graduate you will have the chance to experience all facets of the people agenda in HEINEKEN VIETNAM, from policy development through to implementing new approaches and managing change agendas, where the global and local HR teams both play an important role.

Our Human Resources Priorities are:
• Ensuring we have the right people in every role;
• Challenging the business to ensure that the culture drives high performance;
• Driving cost effective HR services to the business backed by the right policies.

Leading to your potential involvement in:
• Supporting the front line on the people agenda;
• Design and delivery of training;
• Change management initiatives;
• HR project delivery.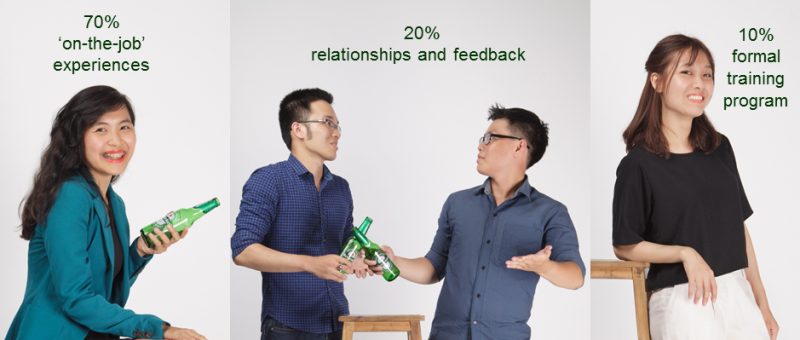 2. SELECTION PROCESS
General Requirement
Bachelor / Master Graduates from reputable universities with good grades (GPA min 7.0)

Fresh graduate or having maximum 1 year experience and not more than 24 years old

Willing to travel

To speak English in business fluency. (TOEIC 650+ or equivalent)

To have proven leadership skills

To have a genuine interest in other cultures

To be able to demonstrate your drive and passion for wining
| | |
| --- | --- |
| Recruiting Function | Most suitable background |
| Supply Chain – Production | Electronic, Automation, Mechatronic, Mechanic, Thermodynamic, Food Technology, Food Chemistry, Biotechnology,... |
Selection Stages

Stage 1
Submit your CV to [email protected]

Stage 2
Applicants that meet minimum criteria will be invited to have a virtual interview with the HVGP Team / a telephone interview (for candidates oversea and other provinces) take an online test

Stage 3
Successful applicants will then do online assessment.

Stage 4
Applicants that pass the online assessment will be invited to attend an Assessment Centre in Ho Chi Minh City

Stage 5
Applicants that are successful in the Assessment Centre will then be offered a position within the HEINEKEN VIETNAM Graduate Programme.
Selection Timeline
Phase

Month

Application

starting January 18th 2018

Interviews

(Danang/ HCM/ online)

1st Week of March 2018

Assessment Center (HCM)

3rd Week of March 2018

Offer & First Assignment

April 2018
3. YOUR HVGP JOURNEY
70%: On-The-Job Experiences
The HVGP is built around 4 six-month assignments which are designed to provide intensive and contrasting learning experiences. Every six months, they have to establish themselves in a new location, start a new job and embed themselves in a new team.
20%: Relationships and Feedback
Every HEINEKEN Vietnam Graduate is assigned a Senior Manager at HEINEKEN to act as their mentor. Mentors play a critical role in the development of the HV Graduates. HVs are also paired with each other to serve as peer coaches.
10%: Formal Training
HV Graduates will begin with a Induction Programme in HCM, where they will learn about the company from senior managers of HEINEKEN. HV Graduates have their own development plan with specific courses during their journey at HEINEKEN Vietnam.
4,055 người xem